COMING UP
Thank you QYK and Tampa Bay!
VIDEOS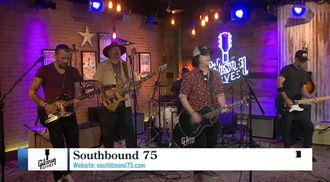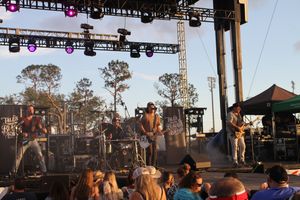 ABOUT
Southbound 75 has achieved remarkable success in a very short time in the country music industry. In a truly extraordinary encounter, music legend Prince once asked Mark Lorenzo backstage at Cincinnati's Music Hall, "Do you believe the cream will rise to the top?" Mark confidently responded affirmatively, to which Prince assured him, "Then you have nothing to worry about." 
At Southbound 75's shows, it's a common occurrence when more people dance to the band's original songs than the cover songs. This speaks to the infectious energy they bring to the stage and the undeniable appeal of their music. 
Having traveled extensively throughout the country, Southbound 75 has made their mark in the heart of country music, Nashville, Tennessee. They have performed at prestigious venues such as The Ryman Concert Series, Wildhorse Saloon, NBC's "Today in Nashville," and the renowned "Whiskey Jam." Their captivating performances have even earned them coveted slots at high-profile events like WQYK'S Guitar Pull, The New Country 103.1 Rib Round-Up, The Field Of Dreams Country Festival, and the upcoming High Seas Rally Cruise. 
Sharing the stage with famous artists like Bailey Zimmerman, Lainey Wilson, Jordan Davis, Jimmy Allen, and Chase Matthews, Southbound 75 has solidified their position among the country music up-and-comers. Their talent and artistry have garnered them considerable recognition, leading to airplay of their latest single, "That Summer," in the United States on the syndicated show "New Country Brew" and internationally on the X Sussex Country Show, among other stations. Remarkably, the song has climbed to the top 20 on the UK Charts. 
Southbound 75 is currently working on their highly anticipated next release in collaboration with renowned producer Jimmy Ritchie, known for his work with Jake Owen and Pam Tillis. This partnership promises to take their music to even greater heights. 
Their latest full-length release, "Tales From The Black Swamp" (The Orchard), has been hailed as "One of the year's standout albums" by Country Music International. The album's impact extends beyond accolades, as three of its videos have premiered on The Country Network, and tracks like "Spilled Champagne" and "Missing Carolina" have been added to CMT.com. 
The band's prowess is further evidenced by the fact that "Spilled Champagne," the album's first single, was featured on CMT's prestigious "The Roundup" playlist on Spotify, alongside releases by industry heavyweights like Old Dominion, Carrie Underwood, and Hardy. Additionally, the single has already received widespread airplay on 50 US Music Row/Indicator/Non-Reporter Stations. 
Southbound 75's immense talent and success have earned them endorsements from brands such as Taylor Guitars, Gone Country Hats, Red Monkey Accessories, and InTune Guitar Picks. These endorsements serve as a testament to their artistry and the impact they've made in the country music scene. 
In summary, Southbound 75's journey in the country music industry has been nothing short of extraordinary. With their infectious original songs, exhilarating live performances, prestigious collaborations, chart-ready hits, and recognition from both critics and industry professionals, they have firmly established themselves as one of the nation's most anticipated and followed country music artists.