THIS WEEK!
ABOUT
It's pretty rare when more people dance to the originals than the cover songs... But that is pretty typical at a Southbound 75 show.  
Southbound 75 is built on 3 things...great songs, an entertaining live show and guys that you want to have a beer with.  
The Southbound guys have played from Ohio to Key West, played the Florida State Fair, been on Nashville Today and played venues like The Dallas Bull in Tampa and Jannus Landing in St. Petersburg. They have played the WQYK Guitar Pull and The 103.1 Rib Round Up with artists such as Jimmy Allen, Niko Moon, Lainey Wilson and shared festival stages with Jordan Davis, Bailey Zimmerman and more. The band have traveled throughout the country including playing the Wildhorse Saloon and the  famous "Whiskey Jam" in Nashville and are receiving airplay with their latest single, "That Summer" on the syndicated show, "New Country Brew'" and in England on the X Sussex Country Show.  
Currently, they are in the studio with producer, Jimmy Ritchie (Jake Owen, Pam Tillis), working on their next release. The band is managed by BrownLee Entertainment in Franklin, TN.  
Their latest record, Tales From The Black Swamp, (The Orchard) was described as, "One of the year's standout albums." By Country Music International.  
The band's first single "Spilled Champagne" was featured on CMT's "The Roundup" playlist on Spotify that includes the week's biggest releases like Old Dominion, Carrie Underwood & Hardy. It has already received airplay on 50 US Music Row/Indicator/Non-Reporter Stations.  
Two videos from the album, "Spilled Champagne" and "Missing Carolina" both premiered on The Country Network and then were added to CMT.com.
NEWS
A southern country rock band who appear to have all the right ingredients to entice fans of various genres.
Southbound 75 Nominated for Country Music Band of the Year!
Southbound 75: High Energy Road Warriors With New Single, "That Summer"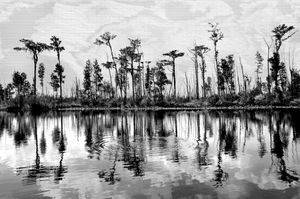 For all other inquiries, fill in the form below.